ATHENS, Texas – The National RV Training Academy (NRVTA) today announced the appointment of a new digital marketing coordinator to help with social media interactions.
Ingrid Feagin was hired to promote NRVTA on social media channels and to respond to comments made on Facebook, YouTube, Instagram, LinkedIn, TikTok and other sites. The posts will focus on upcoming classes as well as graduates of the training programs which help people become certified RV technicians and inspectors.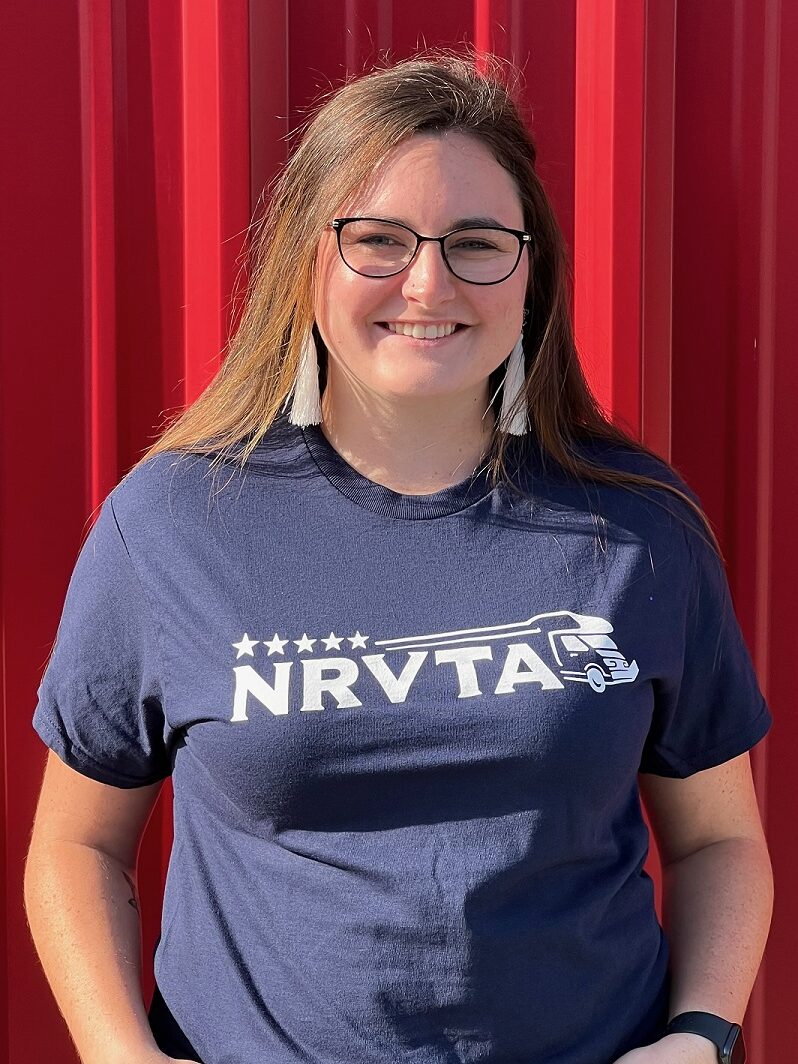 "I love NRVTA's mission and the team I'm fortunate enough to work with. I'm looking forward to excelling at what I do best by helping to build awareness of the academy's programs, staff and students," Feagin said.
Social media has become a major recruiting tool for NRVTA and its affiliated associations, said Tony Flammia, director of sales and marketing.
"Social media sites are great avenues for building relationships with prospective students as well as staying in touch with NRVTA graduates," he explained. "The problem is that, to be effective, we need to post content frequently and respond immediately to people connecting with NRVTA via social media. By focusing on those platforms full time, Ingrid will be a tremendous asset to our marketing team."
Feagin has lived in the Athens area for much of her life. Her husband, Bryan, is enlisted in the U.S. Navy where he is a welder. A certified dog trainer and owner of two dogs, Feagin also operates a side business helping pets and their owners better respond to each other.
For more information about NRVTA's programs to train certified RV technicians and inspectors, visit www.nrvta.com. To speak with a student advisor about upcoming classes, call (903) 386-0444 or email info@nrvta.com.