Todays #NRVTAFamFriday is the one and only Howard Jaros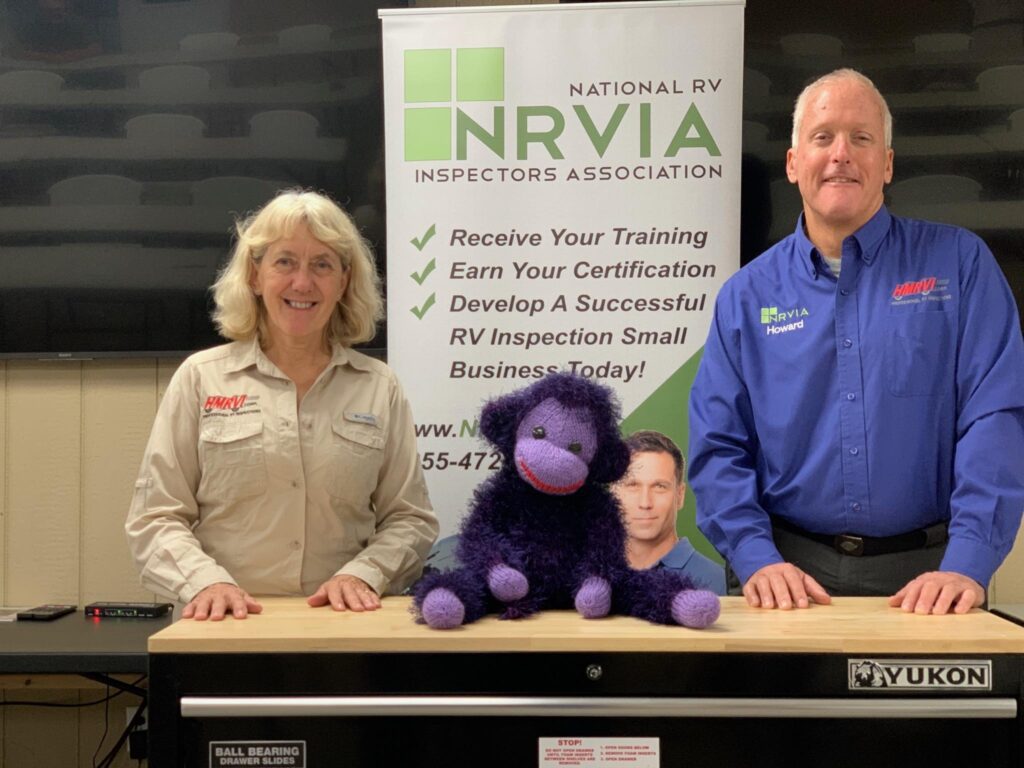 What's your title? National Trainers for the NRVIA
What do you do at your job day to day? Teach advanced inspection techniques to RV inspectors, perform inspections, support current inspectors, and look for ways to better serve the industry.
How long have you been employed? HMRVI Corporation was formed in March of 2014 and has been working with the NRVIA since then. Once the NRVTA was launched, and when the Big Red Schoolhouse was completed in late 2017, we began teaching classes there.
What is your favorite thing about your job? Pam and I enjoy sharing the RV lifestyle with those that join us at the NRVTA. Sometimes they come here not realizing the effect they can have on others they encounter in the RV world. So, we show them how a business can save them money on their taxes by creating numerous write-offs, and how to add an additional source of income to help weather the economic swings that people can't predict. We love to see people decide to move forward and create a new path of growth and prosperity.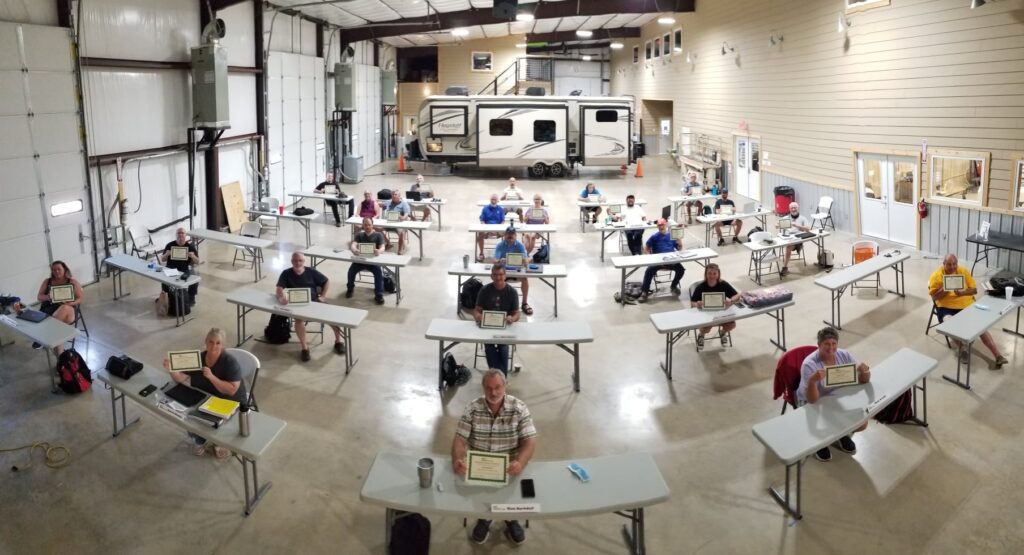 What was your first RV? It was a 2006 Newmar Kountry Aire 5th wheel. Before that we rented seven other RVs and put 35k miles on them to help us decide what that first RV would be.
What's your dream RV and where would you go with it? We have it, and we've been there, but we'll go back. LOL! After 12 years on the road full time, and over 100k miles on RVs, we have enjoyed the places that we have wanted to see. There are others, but Pam is a beach person and always wants to flock back to the Destin, Florida area!
What's your favorite tip or trick you've learned working at the NRVTA? Be open to new ideas. You never know where the next great shift in personal and business development may come from.
Tell us about a favorite successful moment at your work? Pam and I have trained over five hundred RV inspectors over the past five and a half years. We have met many different people from all walks of life. Earlier in 2020, we had an individual who came through two of our classes, and he commented on how we changed his life. He was so excited when we started talking about paradigms in our business session. He had forgotten that people have the ability to create any life we want. We just have to think outside the box. He has gone on to create a successful RV inspection business with his son! That warms our hearts to know we had an affect like that on two people's lives.
What are you currently working on? Whats Next? We are working on advanced training techniques to help RV inspectors feel more comfortable with inspecting the bigger motorhomes that are out there. We are always looking for ways to improve the service we offer to clients so others can do the same. We hope to see more growth in the RV inspection industry and with the help of the facilities at the NRVTA, be able to train competent and passionate RV inspectors and technicians.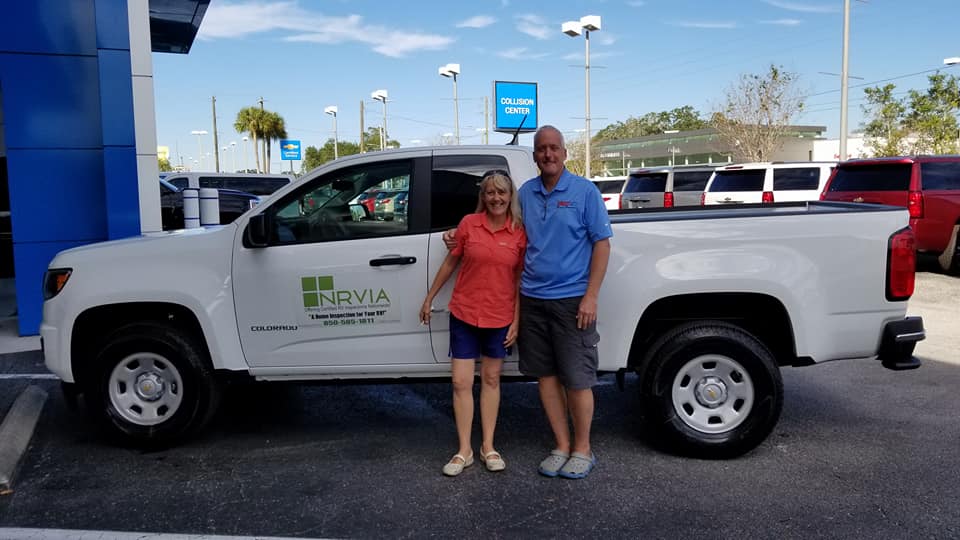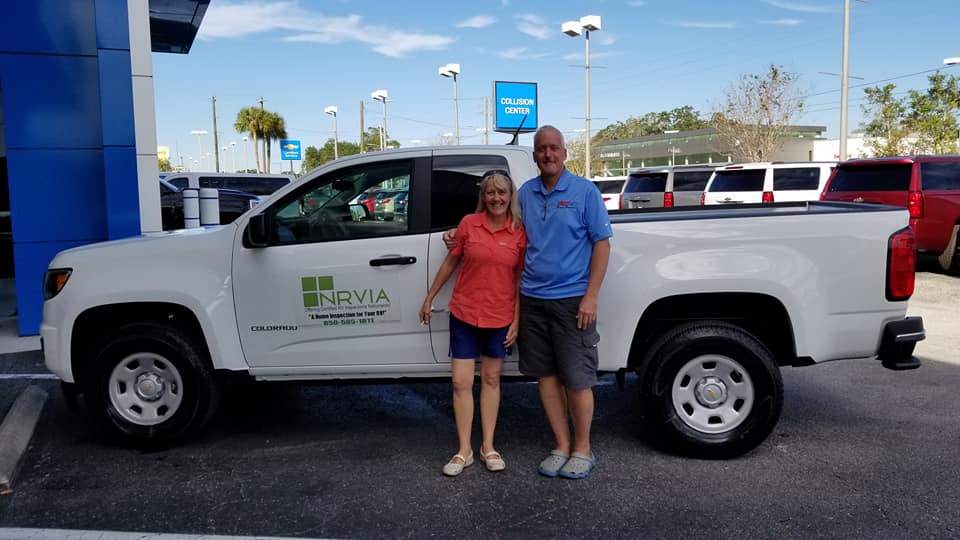 Favorite tips on RVing?
1. Be flexible in your RV living plans. Being regimented can create a lot of stress
2. Don't let setbacks ruin your RVing day. Things will happen as you are out living the RV dream of traveling the country in a home on wheels.
3. Don't call it an RV, call it an RVR = Repair Vehicle Regularly, if you drive it and live in it on a regular basis. Come to the NRVTA to gain the knowledge that will help with this.
4. Be sure of your wants and needs in an RV home before you spend tens of thousands of dollars. Hire a consultant if you are unsure. They will help you to discover what will work for you in an RV home. The NRVTA programs help to create the kind people who do just that!
Anything you'd like to share? It is nice to be able to share a Christian perspective with people who come from all walks of life and may have never encountered God. The underlying principles of the Christian faith are at the foundation of the NRVTA's purpose: to have an affect on the people who come through the doors of the Big Red Schoolhouse.
Where can we find you on social?
https://www.facebook.com/HowardJaros/
https://www.instagram.com/howardjaros/
https://www.youtube.com/channel/UCiLghfJQMSXs3txCKGjGV1Q
For more information on upcoming class availability, visit www.nrvta.info, email

[email protected]

or call (903) 386-0444.