The National RV Training Academy, LLC in Athens, Texas is known as a bold, ambitious leader in RV industry education and is ranked among the best, and biggest, RV industry training facilities in the country. The academy's commitment to providing quality education programs continues to earn accolades from graduates and industry leaders alike through it's RV Inspector and RV Service Technician programs. RV Owners often take our classes for their own knowledge to allow them the freedom to repair their own RVs while traveling across our great nation.
NRVTA training programs help students prepare for careers in fast-growing fields through an effective and interactive hands-on format. We employ a market-driven curriculum to teach the most in-demand skills and offer a wide range of training programs to best enable your success in the program and beyond.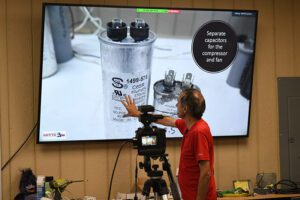 We're constantly evaluating our curricula and implementing changes based on student feedback. This is our way of making sure that our programs fit the needs of real students who are looking for a career in the current job market. Explore the training curricula for the Educated RV Owner, RV Inspector, and RV Service Technician.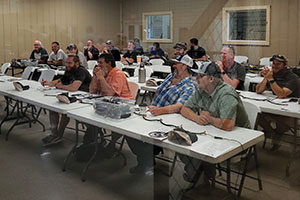 RV maintenance and repair for RV owners, inspections for RVs, and RV service technician training are all complex topics of study, so we provide supportive, in-classroom as well as online learning environments to help our students master these subjects.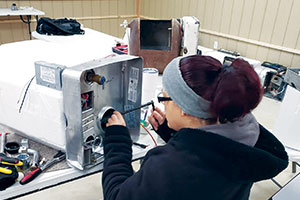 Hands-on learning is proven to be more effective at helping students understand and retain what they're taught because it involves both physiological and psychological parts of the brain. Hands-on activities bring energy into learning by getting students up, moving and directly involved in the learning process. Our training courses utilize a combination of class-room lessons and hands-on labs to ensure a well-rounded and balanced curricula.