ATHENS, Texas – The National RV Training Academy (NRVTA) today announced it is expanding its facility in response to increased demand for training by RV technicians and inspectors.
NRVTA is adding 5,000 square feet to its four-year-old 15,000-square-foot Big Red School House, the primary training building on a 37-acre campus located an hour southeast of Dallas. The addition will use some space for more equipment storage, but primarily to increase classrooms to accommodate more advanced courses and hands-on labs.
More than 100 students achieve some type of professional credential every month, whether it's as an RV Technician Association of America (RVTAA) Certified RV Technician or a National RV Inspectors Association (NRVIA) Certified RV Inspector. Credentials are also earned by RVTAA Master Certified RV Inspectors as well as registered technicians.
"As the largest RV training center in America, NRVTA provides the most hands-on equipment of any other school," said Terry "Cooper" Cooper, co-founder and president. "The ability of our students to use modern equipment to diagnose and repair major components onboard every recreation vehicle means we're preparing more than 100 qualified technicians every month."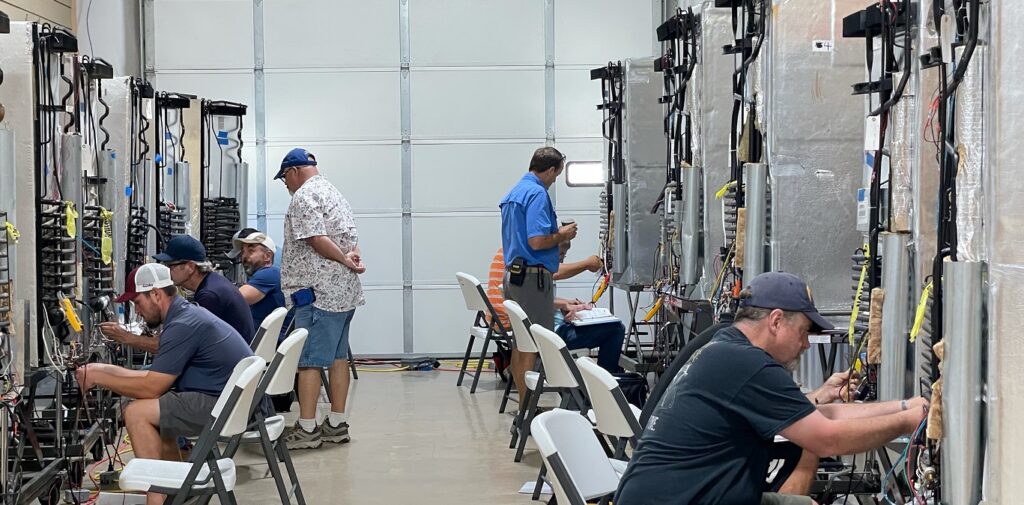 It's not just technicians who will benefit from increased space at the school. Students learning to complete inspections of new and used RVs will also utilize more lab space to help them evaluate components and systems, Cooper added.
After becoming the only licensed RV career school in Texas earlier this year, NRVTA's classrooms have been filled to capacity by professionals seeking training, he explained, noting that students can get jobs with RV dealers immediately upon graduation.
"Our school maintains a list of RV dealerships looking for technicians who will hire graduates as soon as they complete training," said Cooper. "People can get training and be employed as an RV technician within two months of arriving at our campus."
But, not everyone wants a job. Many NRVTA graduates wish to pursue self-employment as mobile RV service technicians and home-based RV inspectors, said Steve Anderson, co-founder and chief financial officer.
NRVTA is the only training facility in America authorized by the NRVIA to provide training needed to qualify as a certified RV Inspector. NRVTA is the only school west of the Mississippi River that can provide education needed to attain credentials as a professional technician, he explained.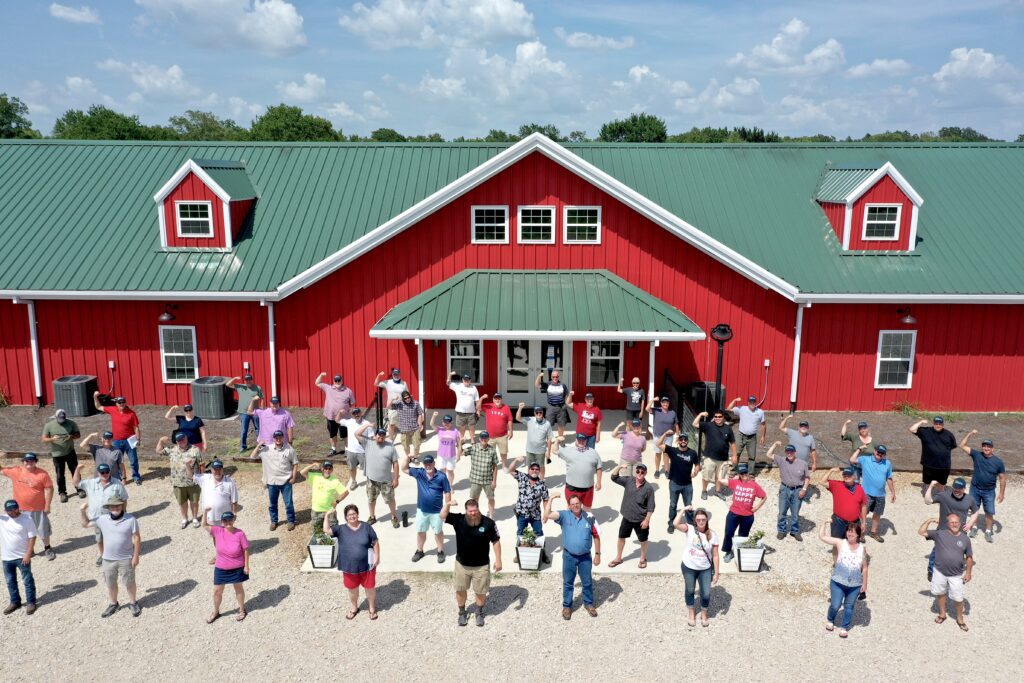 "We founded NRVTA to address a critical shortage of RV technicians that has plagued the RV industry for decades," Anderson said. "We developed a curriculum that not only ensures students are technically proficient when they graduate, but they are also able to start their own businesses to provide mobile repair services and RV inspections if they wish to pursue self-employment."
Construction of the building expansion will be completed by October and will not disrupt classes.
For more information about NRVTA or to register in any of its training courses, visit www.nrvta.com, call (903) 386-0444 or email [email protected].