ATHENS, Texas – With more than 100 students taking training at the National RV Training Academy (NRVTA) at any given time, the school has hired a concierge to help keep everyone connected and to serve as a central information resource.
Gina Minter started in 2017 as an administrative assistant at the school that trains RV owners as well as professional NRVTA Certified RV Technicians and Inspectors. She was recently promoted to the newly-created position of student concierge.
A Texas native, Minter said she can connect students to just about any service or activity they're seeking while visiting the Athens area.
"I plan social events for students and offer ideas on what they can do in the Athens and Dallas areas either while someone is attending classes or as a way to relax during off hours," she explained. "I do my best to answer any questions our students or their families may have about the National RV Training Academy or the local area."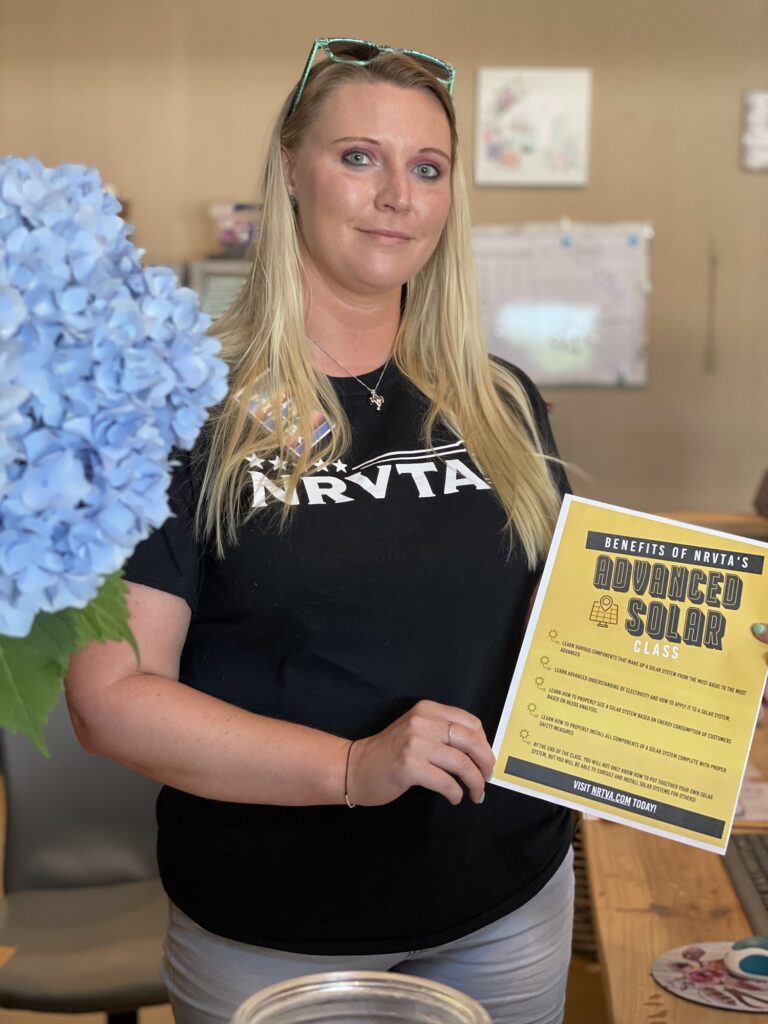 Minter is also tasked with preparing handouts for students to use in class and creating USB drives with resource information to take with them upon graduation. She ensures they have name tags and name tents on their desks when they arrive, and have a certificate ready to take with them when they leave.
Just keeping the breakroom stocked with everyone's favorite snacks and drinks can be challenging with dozens of people attending classes in different parts of the NRVTA campus.
"I want our students and their families to feel welcome spending time with us in Texas," she added. "I know they're going to be with us for just a short while, but we want them to have fond memories of their experiences."
She must be effective in making those connections because Minter said her favorite aspect of the job is hearing from students and family members months after completing training to learn how courses have improved their RVing experience or established a foundation for a successful career.
"I enjoy spending so much time with students and their families," she explained. "The hardest part is getting to know some pretty awesome people only to say goodbye when they leave Athens to pursue their dreams."
For more information about NRVTA classes for RV owners, technicians and inspectors, call (903) 386-0444, email [email protected] or visit www.nrvta.com.