ATHENS, Texas – The National RV Training Academy (NRVTA) created a dedicated, stand-alone studio to produce training videos, commercials and even talk shows, the company announced today.
After the school moved RV inspector training into a new building earlier this month, the old building was converted to an audio-video studio. The 20-by-60-foot building is large enough to set up a permanent noise-controlled studio with professional lighting and sound equipment while having room for offices was well.
Previously, a smaller studio was located within the Big Red School House on the other side of the NRVTA campus. The marketing team will move to the studio building to take advantage of audio and video equipment valued at more than $50,000.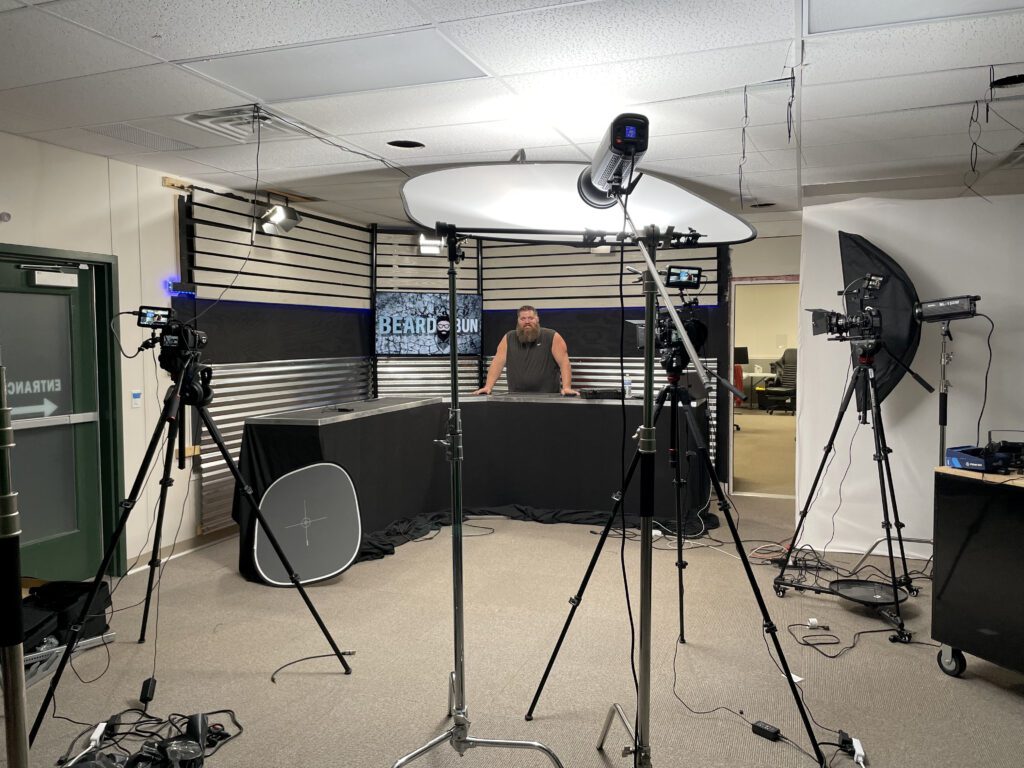 Moving the studio to a separate building accomplished two things. First, it opened space for additional staff to work collaboratively on the same floor of the primary training facility. Second, it created a larger state of the art studio to allow the marketing team to create high quality resources for RV Owners and NRVTA Students.
The studio has four "sets", one utilizes green screen technology to create options for video editing. For example, NRVTA can "film" a video outdoors or even inside an RV by simply laying images or video clips over the green screen during the production process.
High-resolution photography can also be captured at the studio. With high-speed, fiber optic Internet service throughout the building, it can host live Zoom calls and other interactive meetings as well.
"In addition to our weekly Tech Tip Tuesday videos, we will be using the studio to produce training videos for RV technicians and inspectors to view in order to attain continuing education credits and maintain certifications," said Tony Flammia, NRVTA sales & marketing director. "We will be reshooting all of our home-study course materials later this year. Subscribe to the National RV Training Academy YouTube channel: https://www.youtube.com/nationalrvtrainingacademy
"We're also planning to create several talk show-style news programs featuring information about what's happening not only at NRVTA and the associations it supports, but also to discuss news about the RV industry and lifestyle in general," he added.
RV manufacturers, suppliers and other firms can arrange to use the studio to produce their own training or promotional materials.
For more information about scheduling time in the studio, people can contact Tony Flammia at [email protected] or call (903) 386-0444.