ATHENS, Texas – The National RV Training Academy (NRVTA) today announced Garrett Syfrett joined the team as video production manager to enhance the school's online video imagery.
A native of Washington state, Syfrett and his family moved to Texas in 2020 so he could attend NRVTA training classes to become a certified RV technician. He also served as a Workamper at the Texan RV Park to help cover the costs of attending classes.
As the video production manager, Syfrett is responsible for producing the Tech Tip Tuesday video clips for YouTube, creating course-related videos and working on projects with RV manufacturers and suppliers to produce training videos. Reporting to Tony Flammia, NRVTA's director of sales and marketing, he also works with YouTube influencers to help promote the academy and its courses.
"Tony is the visionary and I figure out how to make it happen," said Syfrett. "He is one of the best directors I have worked with. Tony knows what he's doing and that helps me to trust his judgment. He instills confidence by encouraging me to experiment with ideas to make videos even better."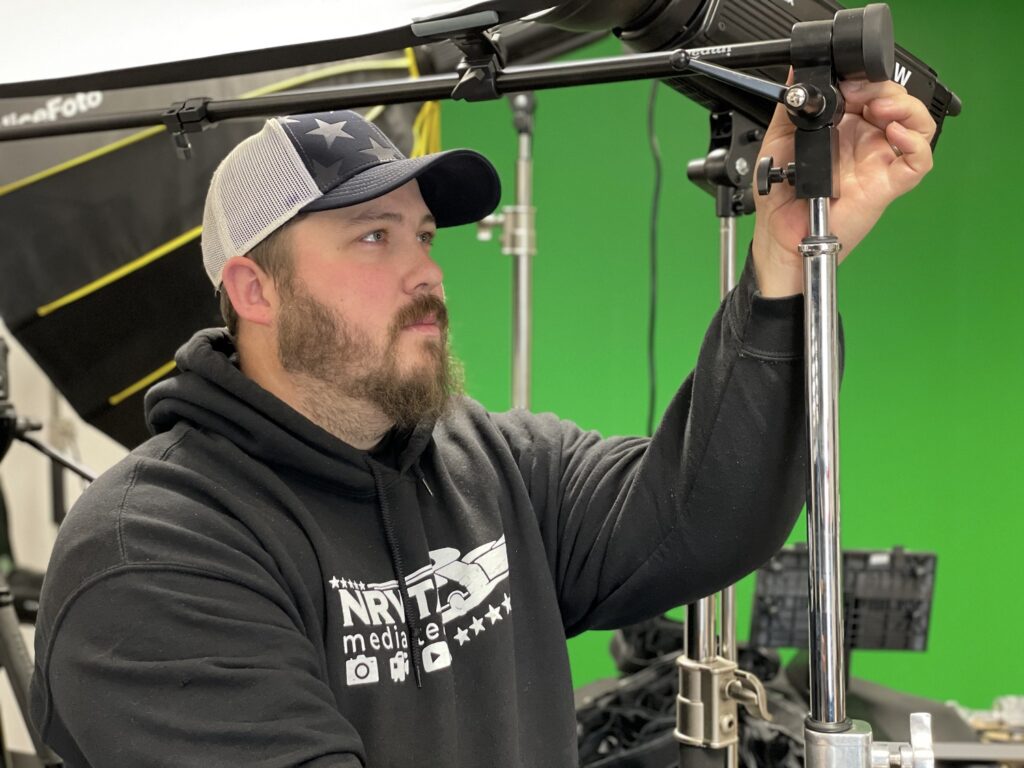 Syfrett shoots raw video clips, then edits them into a final version for commercials, testimonials and promotional purposes. Although he has no formal training in video production, Syfrett taught himself the skills needed to produce quality videos by watching clips created by others and mimicking their style. He learned video editing through trial, error and experimentation by creating videos for his family's YouTube channel Diary of a Family.
"Garrett is a naturally-talented videographer," said Flammia. "We call him 'the golden boy' because he has a knack for making anything he touches look even better. We are fortunate to have him on our team."
For the past four years, Syfrett, his wife and three children, ages 5, 7 and 10, all live in a 40-foot Grand Design Solitude fifth wheel. A former traveling nurse, his wife now homeschools their children who have developed a fondness for national parks and the Junior Ranger program.
"We love the RV lifestyle and hope to keep traveling because there is so much yet to see," he explained. "When the opportunity to work for NRVTA came up, my wife and I decided it was worth pursuing because we both believe in the school's mission and the way it's changing so many lives.
"When I wanted to become an RV technician, I had several choices as to where to complete training," Syfrett added. "I think the school really stands out because of it's mission, purpose and goals. This job allows me to tap into all the staff's knowledge and transform it into video content.
"Having gone through training myself, I have a unique understanding of the subject matter, which enables me to ensure the videos are technically accurate in describing techniques to diagnose and repair problems," he explained. "Because I was a full-time RVer myself, I could relate to the problems we're trying to address in creating video content."
For more information about NRVTA and its training classes to become an RV inspector and RV technician, visit www.nrvta.com, email [email protected] or call (903) 386-0444.