ATHENS, Texas – The National RV Training Academy (NRVTA) today announced it had made a major purchase of equipment from Dometic Corporation for use in hands-on labs to train RV technicians.
The purchase included newer models of Dometic-branded RV air conditioners, water heaters and refrigerators.
"This equipment enables our students to diagnose and repair the latest models of major components found on RVs today," said Todd Henson, NRVTA director of education. "The electronics, circuit boards and valves have been re-engineered in recent years. It's difficult to learn how to repair newer technology by using older equipment."
Henson worked with NRVTA President Terry "Cooper" Cooper to create a list of equipment the school would like to acquire. They submitted that list to Dometic, which worked with NRVTA to provide the equipment at a reduced cost.
Because some items could not be sold in retail stores or installed on RVs due to cosmetic damage, it was offered at a discounted rate, he explained. However, NRVTA also purchased additional new equipment at wholesale cost to ensure each workstation had a device for students to use.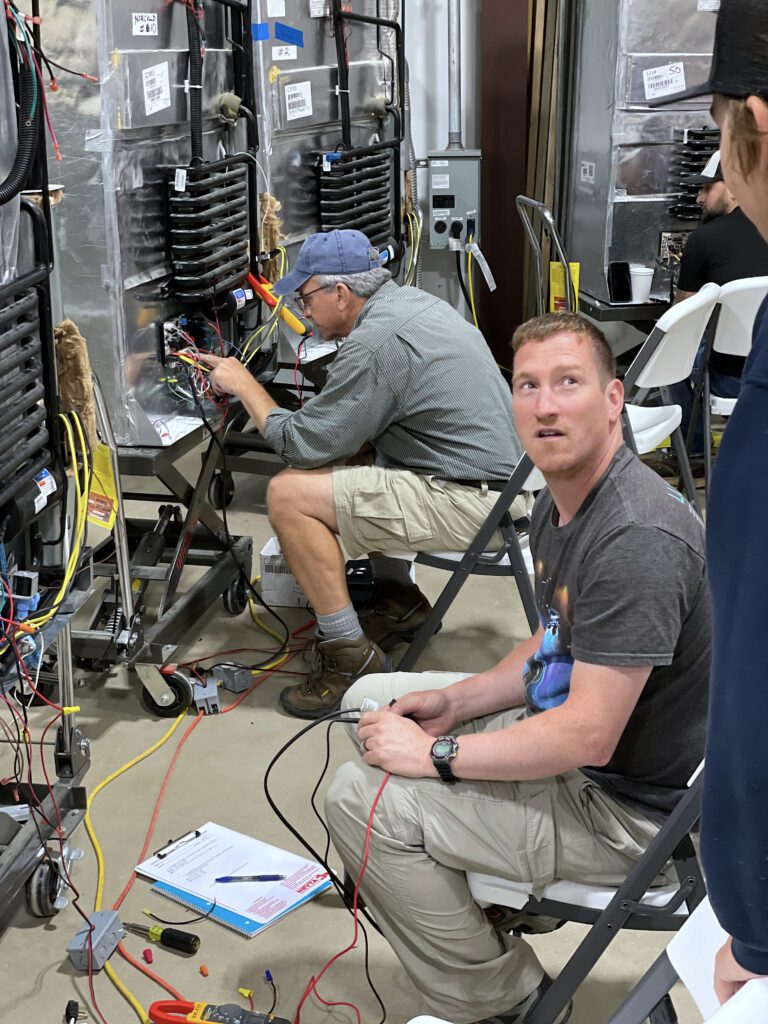 "We are grateful for Dometic Corporation's willingness to help ensure each of our graduates have working knowledge of the latest equipment on the market," said Cooper. "By providing equipment at wholesale or reduced prices, we can keep our costs low to help train even more technicians and RV inspectors."
"At Dometic, we think it is very important that our industry's technical training centers have up-to-date equipment for students to use in their programs," said Jay Vaarre, service business director. "The complexity of equipment in RVs today requires technicians to know how to accurately diagnose and repair problems.
"We support all the RV industry's training centers because a well-rounded education helps everyone, especially end-users so they can get problems corrected quickly and correctly in order to continue enjoying their RV experiences," he added.
For more information about NRVTA and its programs to train RV technicians for jobs in the industry or prepare them for self-employment, visit www.nrvta.com, email info@nrvta.com or to speak with a student advisor, call (903) 386-0444.