ATHENS, Texas – The National RV Training Academy (NRVTA) today announced a partnership with the Family Motor Coach Association (FMCA) to provide technical training to its members.
The NRVTA staff will lead FMCA's RV Basics course, a 2.5-day live training event held prior to the group's annual conventions. The first class will take place March 7-9 at the Georgia National Fairgrounds and Agricenter in Perry, Ga. Another RV Basics course will be offered July 4-6 during FMCA's 103rd International Convention in Gillette, Wy.
"For many years, FMCA was privileged to work with Gary Bunzer, 'The RV Doctor,' who wrote regular columns for us and led the RV Basics program for our members," said FMCA Director of Membership and Marketing Dan Ball. "Unfortunately, Gary passed away in April. He left quite a legacy at FMCA and there will never be anyone quite like Gary, who was loved by all our members."
"Gary Bunzer was a legend in the RV community and his absence will be felt for many years to come," said Terry Cooper, president of NRVTA. "Gary's passing left some pretty big shoes to fill. We are honored to be selected by FMCA to step into Gary's role by providing members with essential training to help people better understand the inner workings of their recreation vehicles and how to maintain them."
Cooper said the RV Basics course will generally follow Bunzer's curriculum with modifications to address new equipment and technology installed on RVs. "Both the spring and summer events fill up fast," said Ball "and each year we've seen increased interest in the program. We are excited about the knowledge and expertise NRVTA bring to the table."
The class includes topics such as Choosing the Right RV; The Amazing RV Refrigerator: Using Heat To Make Ice; Amps, Volts And Purple Monkeys; and Five Things You Need To Know Before You Go. The course also addresses RV driving and towing, the importance of proper weight and tire safety, as well as springtime RV maintenance.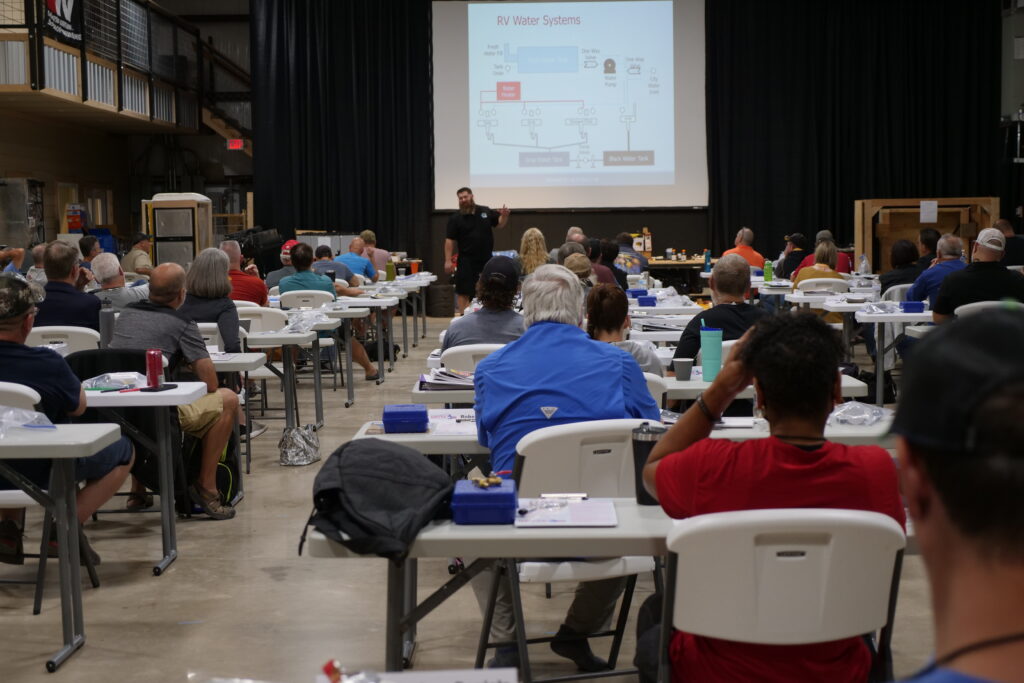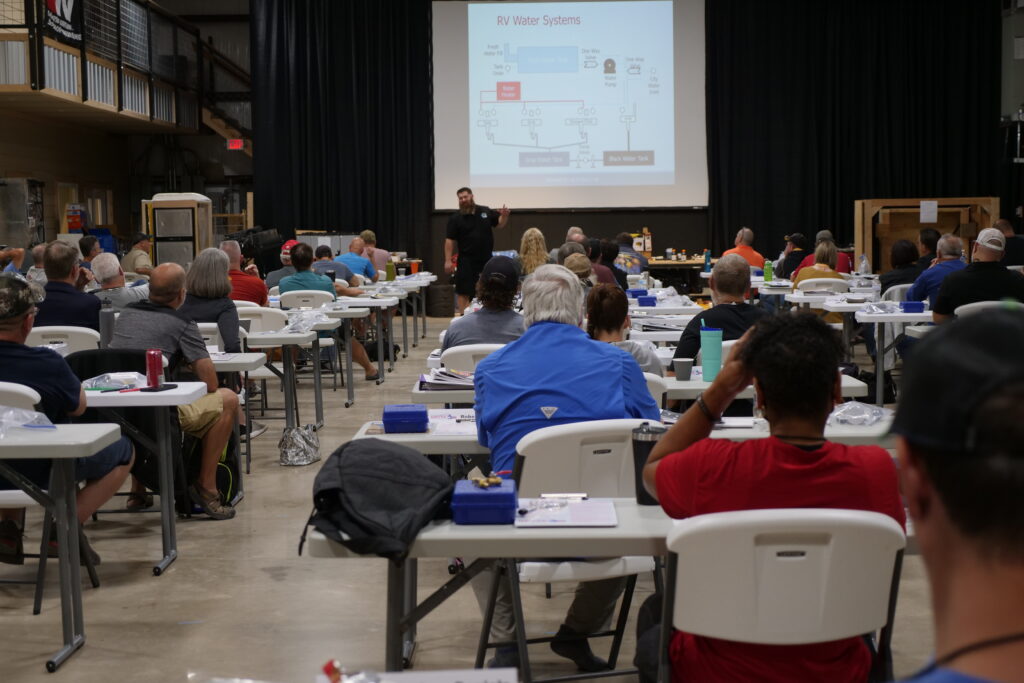 The goal of the course is to provide new RV owners as well as soon-to-be owners with a basic understanding of how their RVs work and what steps they can take to properly maintain their equipment.
"We see the value of working together with the NRVTA staff toward mutual goals and initiatives," said Ball. "Our members will benefit from knowing how to properly use and care for their RVs."
Those interested in taking the RV Basics course can sign up by visiting www.fmca.com/academy. To join FMCA, visit www.fmca.com. To learn how to become a certified RV inspector or mobile technician, visit www.nrvta.com.