ATHENS, Texas – While many businesses struggled to get through 2021 despite a second full year of COVID challenges, the National RV Training Academy (NRVTA) staff described last year as a pivotal year for the school, which resulted in unexpected growth.
The highlight for 2021 was NRVTA becoming a certified career school through the Texas Workforce Commission (TWC).
"The application process required us to advance to the next level as a training institution," said Terry "Cooper" Cooper, one of the NRVTA founders. "We developed systems to train many more students than we likely would have without TWC certification."
TWC certification also gave NRVTA the ability to seek money from the State of Texas to retrain laid-off people to become RV technicians and inspectors.
"After completing the application process, we achieved a level of professionalism that puts us on par with the top technical training centers in America," he added. "The end result is that NRVTA is the only RV tech training center officially certified by TWC. That has opened many doors for us."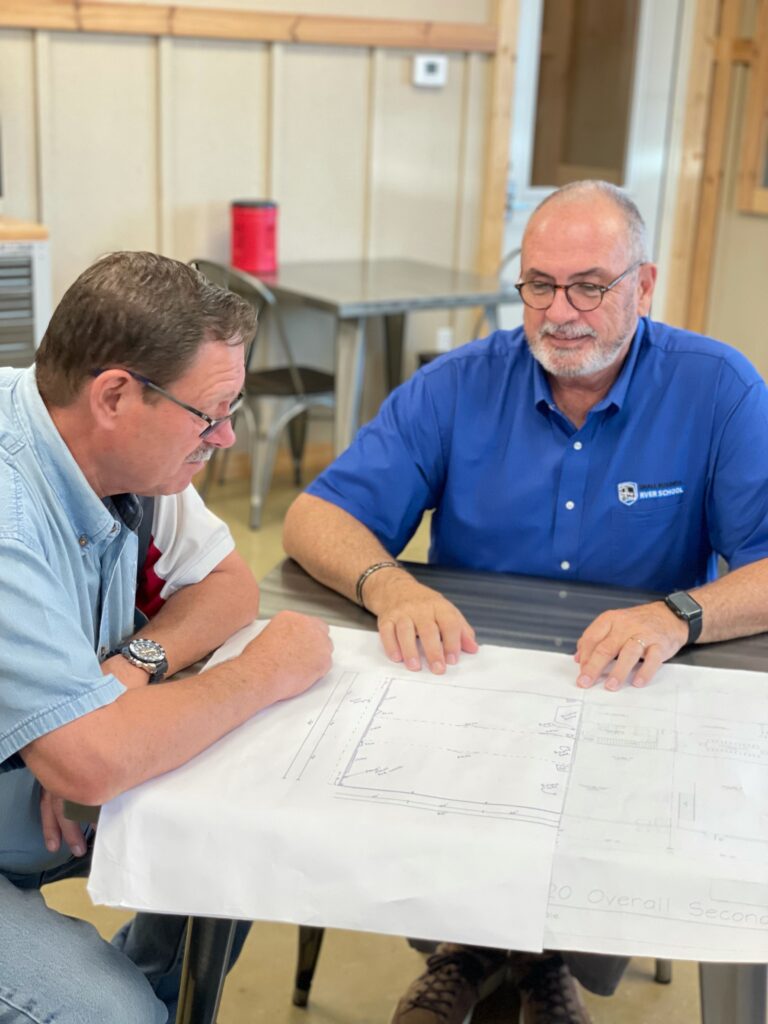 Winter storm
Right when things were looking up, Mother Nature had other plans. A rare severe winter storm rolled through north Texas for three days bringing below zero temperatures to a region that normally basks in 60-degree weather.
The storm caused rolling blackouts that knocked power out to the school and dozens of students living in RVs or cabins at the adjacent RV park campus. Instructors would be leading classes when the entire building thrust into total darkness.
"Fortunately, NRVTA employs and trains master certified technicians who quickly devised solutions ranging from bringing in portable generators for the office buildings and attaching inverters to lithium batteries to run televisions and laptops," Cooper explained.
Cold weather posed challenges for the Texan RV Park, too, as guests had to contend with burst water pipes and blackouts that pushed RV surge protectors to the limit. With power out to classrooms, the technicians-in-training were called into active service to replace water filters and repair pipes around the park.
Although the campground ran out of propane the storm's first day, a previously-scheduled delivery brought in enough fuel to keep everyone warm until above-freezing temperatures arrived that weekend. When the storm's extent was predicted, Cooper explained students and staff visited local gas stations twice before they shut down to get enough fuel to keep generators running.
"I was immensely proud of the way our staff and students stepped up to help each other during the storm," he added. "It reaffirmed that people graduating from this program really do have servants' hearts and a desire to make a difference in the lives they touch."
A few months later, the Texan installed a 30,000-watt generator as a backup power system for the park office, which also received a makeover with new red siding to match the campus' other buildings.
New buildings, expanded courses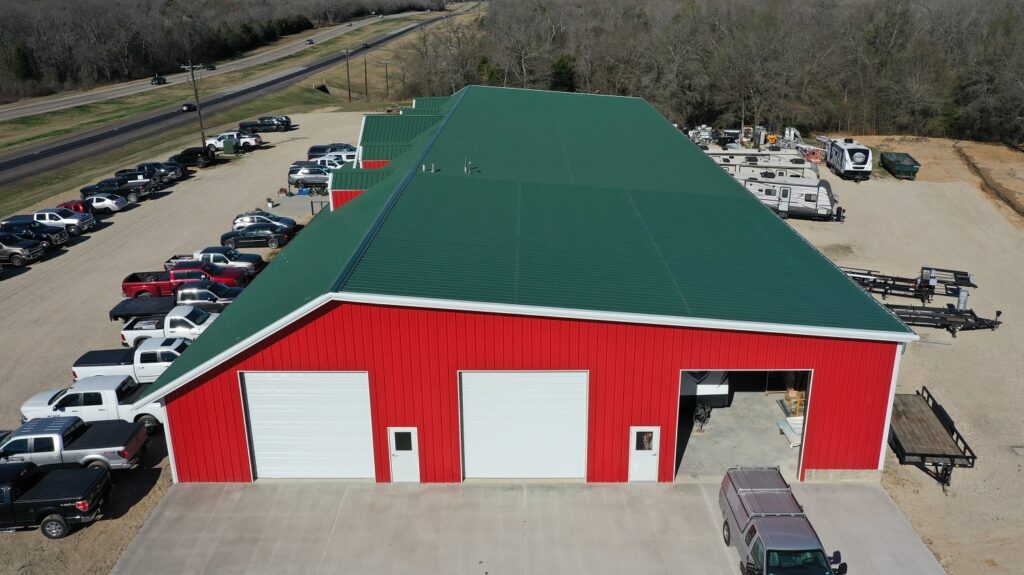 NRVTA installed a 28-by-52-foot building dedicated to advanced RV inspector training. The academy also expanded the program from two to three weeks to give students more instruction on inspection elements and detailed reporting.
To help students better see from their seats what instructors describe during classroom lectures, NRVTA added 16 separate monitors tied into to the instructor's computer.
Ultra-high-speed fiber optic internet connections in all classrooms throughout the campus allow students to use software to complete evaluations and add notes or photos to final reports.
In addition to the inspectors' classroom, a 5,000-square-foot addition was completed in December to the Big Red School House, where RV Fundamentals courses are taught along with all advanced training for RV technicians. The additional space created three new classrooms to accommodate 35 students each plus service bays large enough to accommodate a 40-foot RV with its slides extended and room for students to walk around or work on units.
Another project increased the size of the Texan RV Park by adding 12 pull-thru sites and four new park model cabins. The main road into and circling the park was widened by a foot and repaved.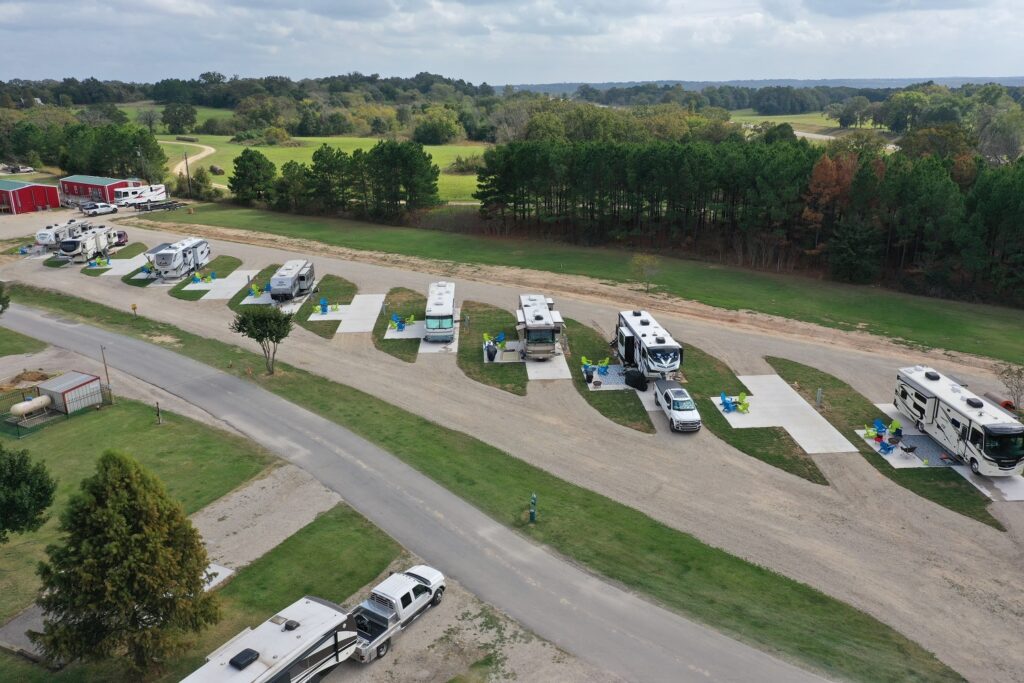 More staff
As enrollment continued to climb, NRVTA's staff nearly doubled in 2021 to serve more students. Here are just some of the new staff positions:
Tonya Taylor and Yolanda Sorrells were hired as student advisors to respond to inquiries from people regarding NRVTA training programs and courses, help them select classes and assist in completing enrollment documents.
Jennifer Beard became the admissions coordinator. She is responsible for processing admissions, maintaining student records, and ensuring compliance with government regulations.
John and Jennifer Brown were hired as facility managers to maintain the 37-acre campus – which includes a 99-site RV park plus 13 cabins and tiny homes – that serves as home to students and staff.
Ten classroom assistants were hired to assist instructors during hands-on labs. They ensure students receive more individual attention during labs and larger classes. The largest class in 2021 had 63 students enrolled. Because NRVTA's facility changes daily to accommodate various classes, the assistants also ensure the five classrooms and seven service bays are set up and equipped for whatever courses are taught that day.
Lead Technical Instructor Todd Henson and Tony Flammia, NRVTA's sales and marketing director, launched a weekly YouTube video series titled Tech Tip Tuesdays. The 5- to 7-minute videos provide quick advice to common problems RV owners face on the road. Garrett Safrett, NRVTA's newest video production team member, adds graphic elements to the videos to highlight key information and make them fun to watch. More than 70 have been produced.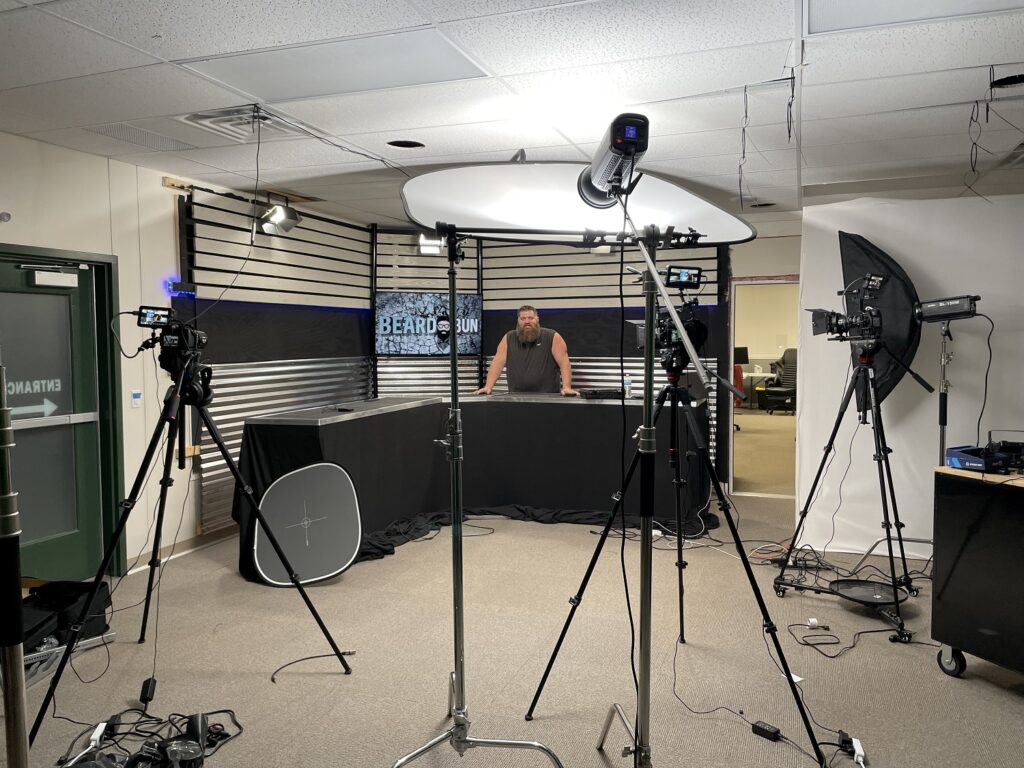 Misty Feagins serves as concierge to connect students to just about any service or activity they're seeking while visiting the Athens area.
Gina Minter is an administrative assistant.
Brian Snodderly was hired to teach advanced classes in heating, ventilating and air conditioning repair.
Melissa Flammia, NRVTA's primary photographer and marketing manager, joined forces with Codi Johnson, the new creative editor, to develop consistent messages across multiple channels promoting NRVTA courses.
In December, Gerald Ewing became national sales manager. He supervises the school's three student advisors and oversees NRVTA's recruitment at 52 area high schools. Those students will be trained specifically to work as certified RV technicians for RV dealerships around the country.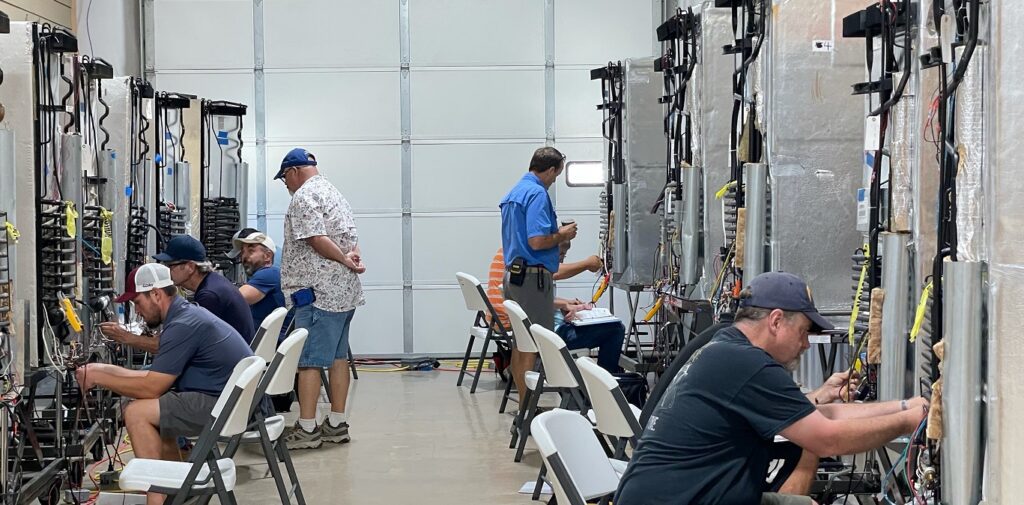 Notable accomplishments
NRVTA logged several other accomplishments in 2021, including:
A new solar course that teaches people how lithium batteries work to store and deliver energy through an inverter, how to set up solar panels and how to match an RVer's needs to the right solar system.
Dometic partnered with NRVTA to train its field staff involved in a pilot program in Florida. Once trained, the technicians used company-branded vans to service any Dometic product for customers at certain campgrounds.
At the Texas RV Association (TRVA) annual meeting in August, NRVTA bestowed its first Champion Awards to Fred Petrivelli, vice president of sales at NTP-STAG; Chris Hoover, president of Ron Hoover RV & Marine; and Phil Elam, TRVA executive director. NTP and Hover donated RVs or appliances and other equipment for use in training classes. Elam was recognized for leading TRVA despite personal and professional challenges.
Coach-Net and NRVTA announced a working arrangement allowing graduates of NRVTA's technical training program to apply to Coach-Net's vendor network so they can provide mobile RV repair.
After inspector training moved into a new building, NRVTA converted the classroom space into a dedicated, stand-alone studio to produce training videos, commercials and even talk shows. The studio can accommodate four different "sets," one of which uses green screen technology to create options for video editing.
"While COVID forced us to make some temporary changes, like conducting classes via Zoom for a few months, we haven't backed off on our mission to train RV technicians and inspectors," said Cooper. "We were hitting on all cylinders last year because we anticipated increased demand and I don't see it letting up anytime soon.
"We consider 2021 to be our building stage. We heavily invested in NRVTA's physical infrastructure as well as additional staff to take our business to the next level," he added.
"We are seeing younger students enroll in training who were either forced into a career change or see that working in corporate America was no longer a stable career choice," Cooper explained. "These 40- and 50-year-old students are starting their own businesses so they can control their incomes, schedules, work environment and health options."
Henson agreed that watching students graduate and launch successful businesses of their own is a huge reward for him.
"The reports keep coming in and it just gives me energy to keep on pace to train more technicians," he explained. "We listened to feedback from our graduates, and we are in a position of growth."
For more information about NRVTA call (903) 386-0444, email info@nrvta.com or visit www.nrvta.com.