ATHENS, Texas – The National RV Training Academy (NRVTA) today announced a new program to offer a discount to veterans of the armed services who sign up for a course to become certified RV inspectors or service technicians.
Effective immediately, veterans who enroll in either NRVTA's RVTF 200 or INSP 200 RV Fundamentals course will receive a 10 percent discount on tuition for the five-day basic training course taken by students seeking to become inspectors and technicians.
The class is a prerequisite for all other advanced training options offered by NRVTA. By completing the RV Fundamentals class, students can elect to pursue a course track to become an RV inspector, RV technician or both.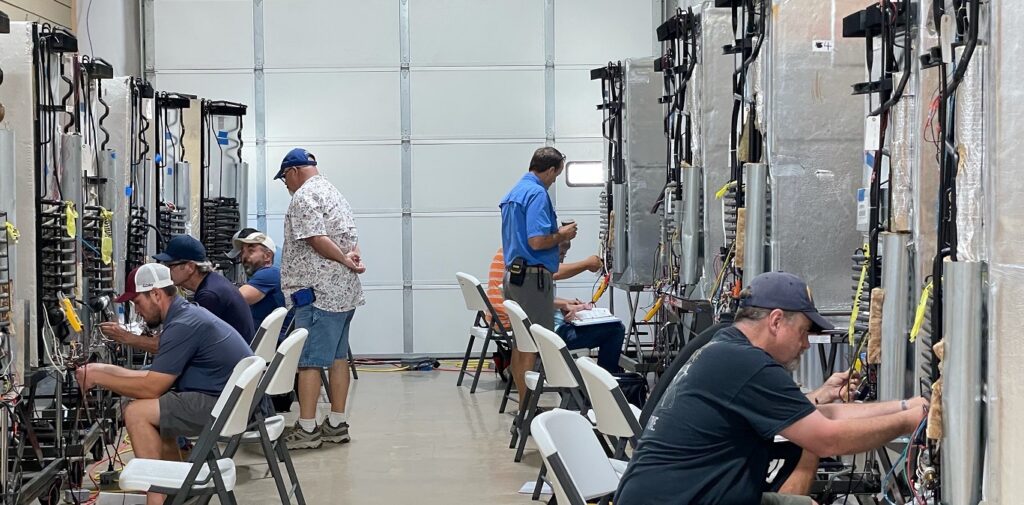 To qualify for the discount, students simply provide proof of active duty or retired military status by presenting a current military ID card or a DD Form 214, which was issued upon discharge.
"My business partner, Steve Anderson, and I are military veterans, so we have a deep appreciation for other people who have served in the American armed forces," said Terry "Cooper" Cooper, founder of NRVTA. "We also know how challenging it can be for servicemen and women to transition from military life to a civilian career.
"We want our veterans to find success either working for RV dealerships or in businesses of their own as inspectors and technicians," he added. "We'd like to help them by making training a bit more affordable. The RV Fundamentals class will not only help them make informed decisions about whether a career in the RV industry is right for them, the training they receive will give them skills they'll be able to use personally for the rest of their lives."
Cooper said a career as an RV inspector or a mobile RV technician is ideally suited for veterans due to the disciplined lives they led in the service as well as their often-strong attention to detail. The training received at NRVTA can be applied to jobs or self-employment in nearly every state. Hawaii does not have an active RV industry, yet all other states do, he added.
Headquartered in Texas, NRVTA is in a good location to serve people stationed at any of the state's 59 active military bases. There are more than 110,000 active-duty military members in Texas, and its 1.5 million veterans comprise 6.8% of Texas' population, according to the U.S. Census Bureau.
To speak with a student advisor about enrollment options and course availability, veterans may call (903) 386-0444. For more information, they can visit www.nrvta.com or email info@nrvta.com.