ATHENS, Texas – When a historic winter storm last week brought six inches of snow and below zero temperatures to an area typically basking in 60-degree weather this time of year, it posed a lot of challenges for the National RV Training Academy (NRVTA).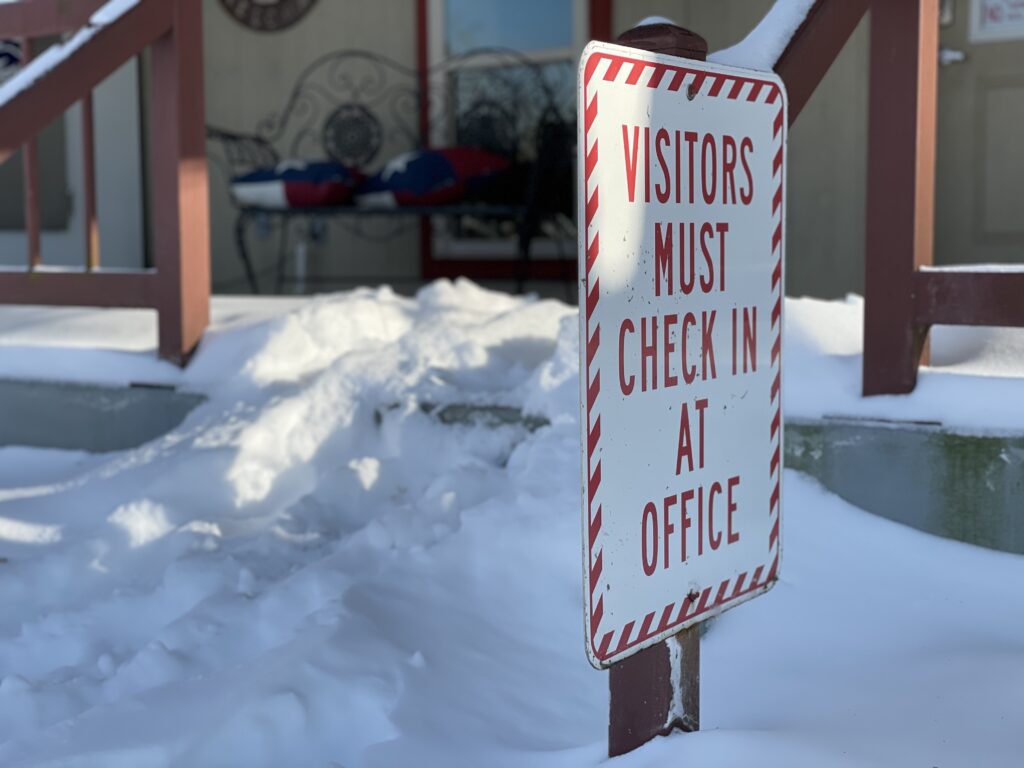 The first challenge impacted a soon-to-graduate group of RV technicians wrapping up their final week of advanced training. If trudging through snow without boots wasn't challenging enough, attending classes without power raised the bar on their level of commitment.
"We had rolling blackouts for three days as local power companies tried to keep up with demand for power and heat," said Tony Flammia, NRVTA's marketing director. "Instructors would be leading class one moment, and the entire building would be thrust into darkness the next."
To meet that challenge, the team of NRVTA Certified Master Technician instructors quickly devised solutions ranging from bringing in portable generators for the office buildings and attaching inverters to lithium batteries to run televisions and laptops.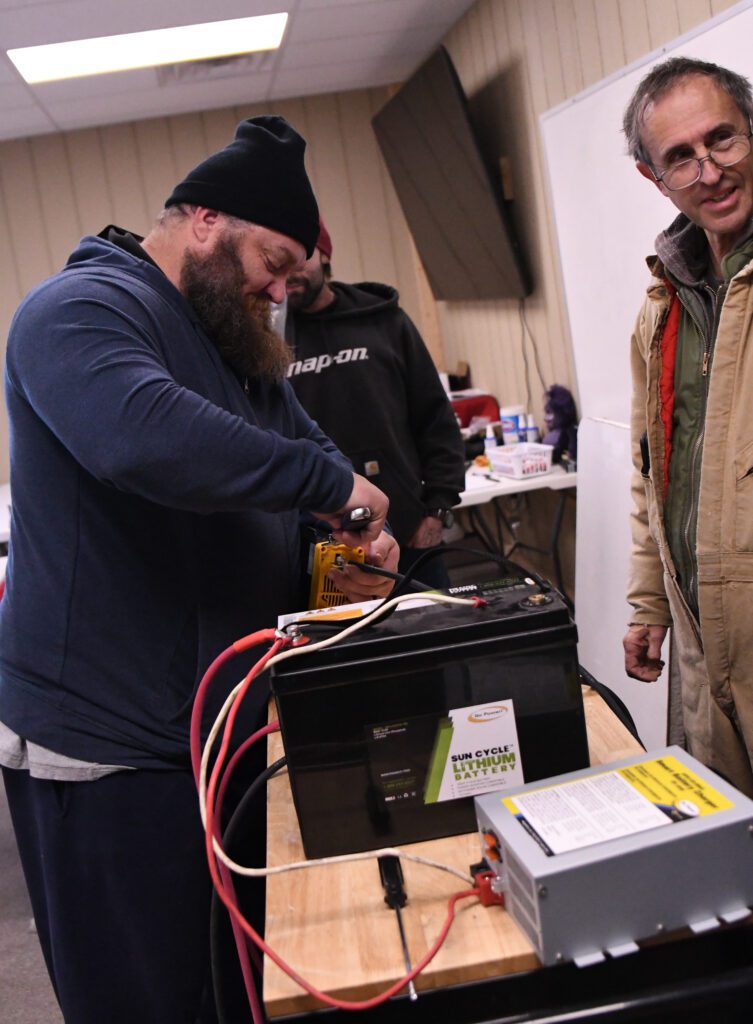 "Power would come up for 30 minutes, then go off for up to three hours," Flammia noted. "Fortunately, that was usually just enough time to recharge the batteries before the next blackout arrived."
The next challenge involved helping guests at The Texan RV Park recover from bursting pipes caused by the extended cold weather. The rolling blackouts also pushed RV surge protectors to the limit.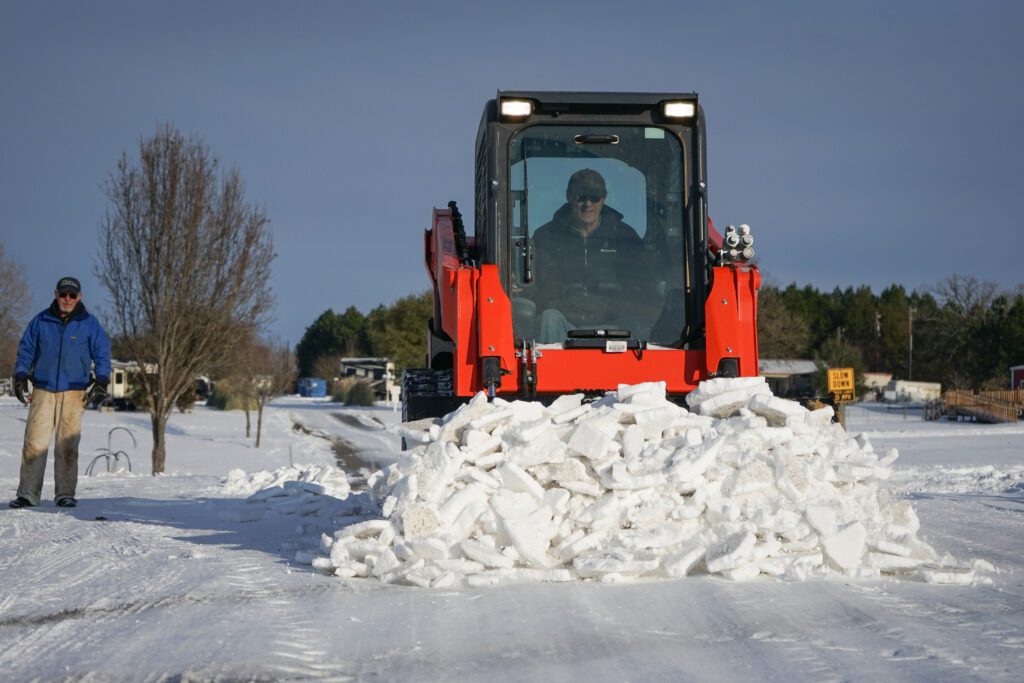 "While this part of Texas will see freezing temperatures overnight from time to time, nobody was prepared for single-digit temperatures for four consecutive days," he said. "Fortunately, for our guests, we have a campground full of trained technicians who were available to replace exploded water filters or burst hose bibs and fixing other problems caused by the cold weather."
The final challenge was ensuring people had enough propane to keep their heaters running when the power was on.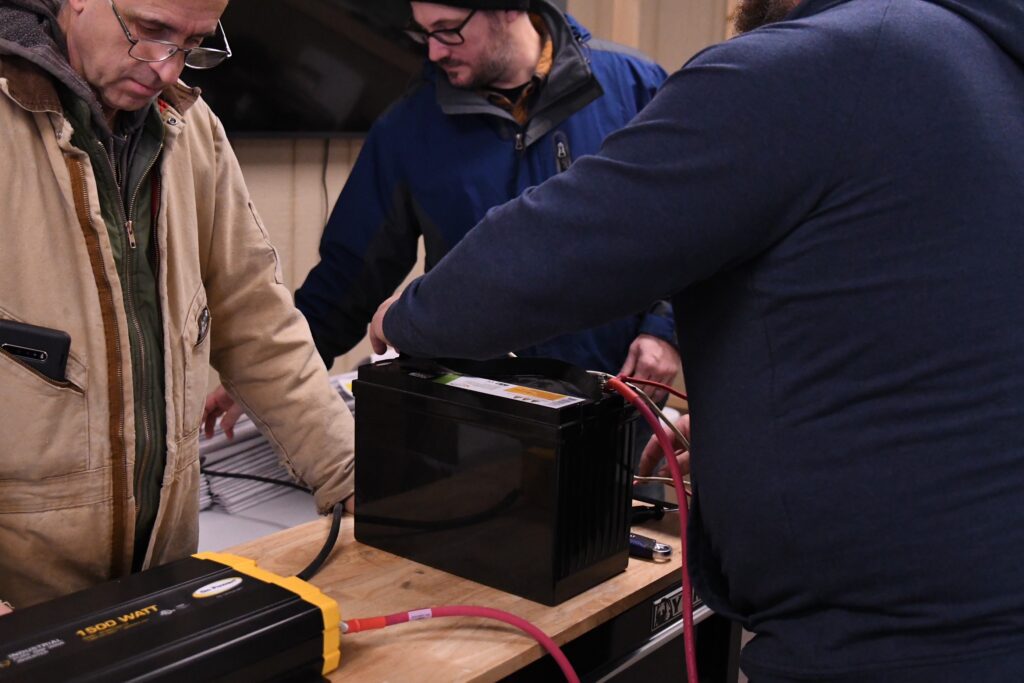 "The campground ran out of propane on the first day of the cold front," said Flammia. "Fortunately, the staff had the foresight to order more and we were able to get an emergency refill of the campground's tank delivered the next day. That held us through until above-freezing temperatures arrived on Saturday."
Campground staff estimated they were filling 30 portable tanks every day. Some smaller RVs were depleting their entire onboard propane supply once a day, he added.
NRVTA also had to scramble to have enough gasoline on hand to operate generators supplying power to the training centers as well as the campground office. Students again stepped up to visit local gas stations with portable gas cans as soon as the storm's extent was predicted, and they made another run before the stations completely ran out.
At the end of the week, 13 students still completed all their required training and passed their tests to become NRVTA Certified RV Technicians – with memories of accomplishing it during some very unusual conditions.