ATHENS, Texas – The National RV Training Academy (NRVTA) announced today it has completed work on a 5,000-square-foot addition to the Big Red School House.
The building will serve as classrooms and hands-on labs for the RV Fundamentals Class as well as all advanced training courses for people seeking to become RV technicians. A separate building on campus is now used to train RV inspectors.
The additional space gives the academy three new classrooms, each containing a service bay large enough to accommodate a 40-foot RV with its slides extended and room for students to walk around or work on the unit.
"With the addition, we now have five classrooms and seven dedicated service bays. Two of those bays can be used as classrooms and three bays can be transitioned into a larger classroom accommodating up to 75 students," said Terry "Cooper" Cooper, NRVTA founder and director. "The Big Red School House is now 20,000-square-feet in size. When I started teaching RV tech classes many years ago, I only had 5,000 square feet of classroom and bay space."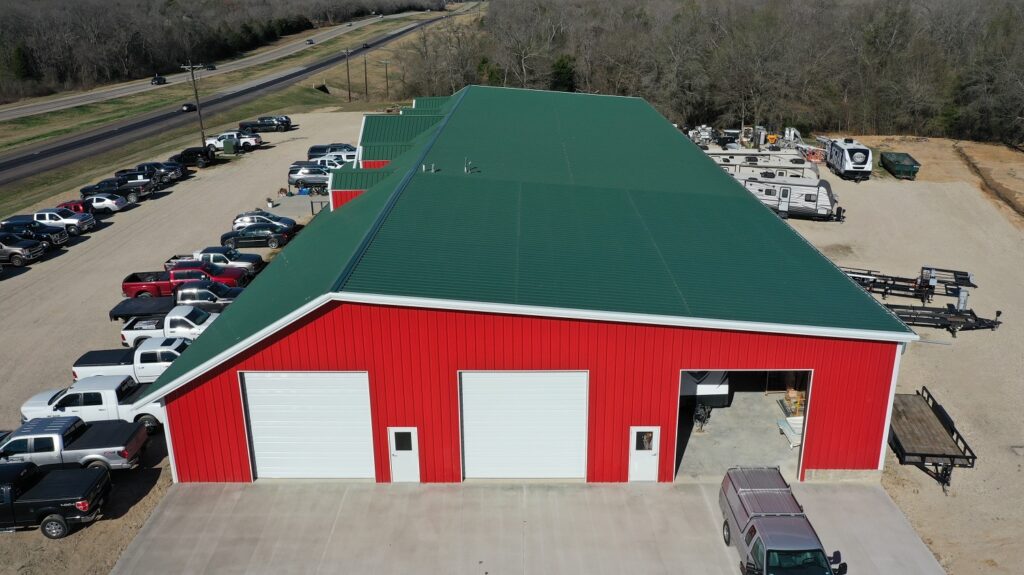 Each classroom can be set up for formal instruction, used as a hands-on lab or a combination of the two. Classrooms can accommodate 35 students; however, three bays can be combined to create a classroom capable of seating nearly 75 people. Students can participate in traditional lectures in one classroom and then go next door for a hands-on lab.
"The new addition gives NRVTA lots of options for training students," said Todd Henson, lead technical instructor. "With more classroom space, we can start a new tract of advanced classes every seven weeks. In fact, once we complete a fundamentals class, we can split the advanced classes into A and B tracts to accommodate even more students while still maintaining an atmosphere that encourages questions and spirited discussion."
There are now seven instructors working at NRVTA who are assisted by 10 classroom assistants. If every seat is filled in 2022, Cooper said the academy will train 5,200 people, not including RV owners attending specialized fundamentals courses four times a year that are tailored to their unique needs.
"Students are seeing first-hand why NRVTA is the premier RV technical career school due to extensive hands-on training and the amount of equipment we have for each student to use," said Tony Flammia, director of sales and marketing. "One of our goals in 2022, is to partner with our graduates to make a noticeable difference in the RV industry."
People interested in attending classes at the academy can call (903) 386-0444, email info@nrvta.com or visit www.nrvta.com.